---
2.1.1_demö

Furniture

2021
The traditional architecture as the carrier of Chinese culture gradually dis-appeared in the cultural catastrophe and the rapid development of the city. The demolished wood should not be abandoned, it should become a mon-ument and be remembered. Annual rings, tree patterns, and scars are all marks of the past. The structure with three legs looks anxious, but it is unusually stable. Demö has no defined function, so we can slowly adapt to him and feel him.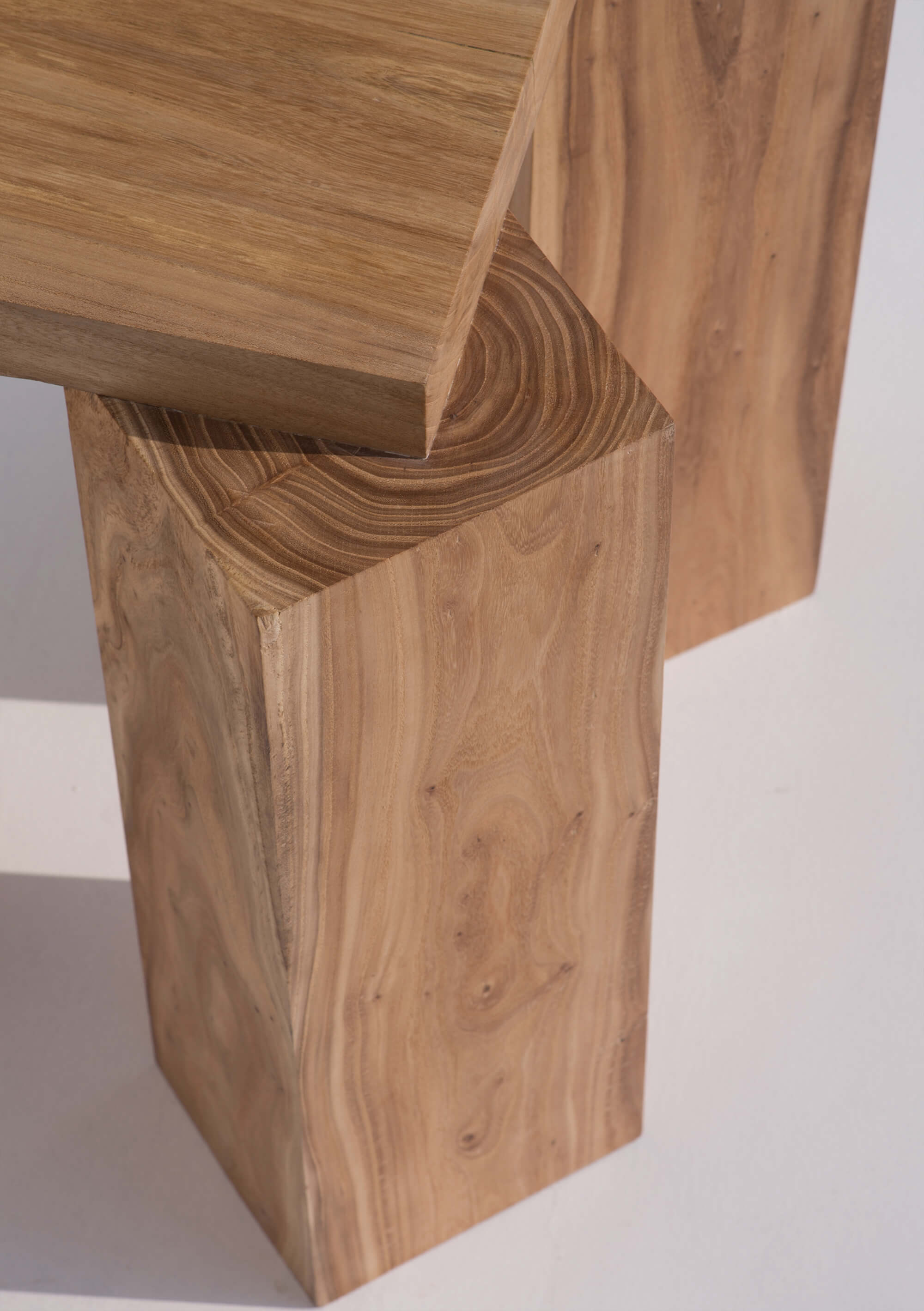 ---
2.1.2_hamm
Furniture
2021
The metal surface finished by the ancient wrought iron hammering process has no grinding and is presented in a primitive state. The frame of the chair is presented in a simple geometric way, hoping to use this combination to change the most rustic side of life.
The CNC bending process allows the product to complete the precise transition from handmade product to industrial product. When sitting on the curved surface of the chair, there will not be any unrealistic feeling, and even vaguely feel the warmth of the ash wood before air-drying.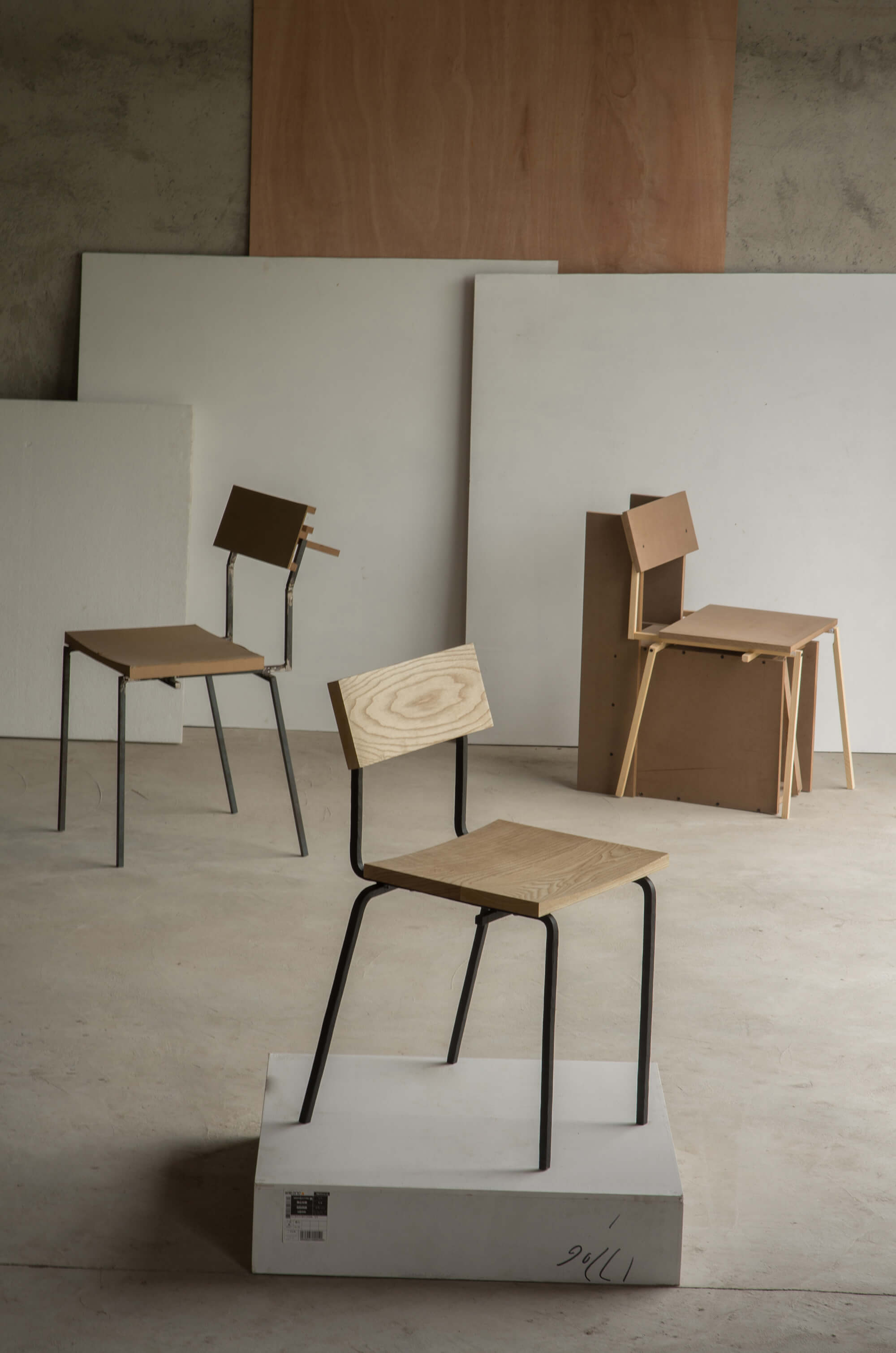 ---
2.1.5_montag systems

Furniture

2023
Driven by cost control, the construction industry often opts for more readily available and affordable materials. Unconsciously, economic considerations have formed the idea of "sustainability".
The Montag system utilizes camphor pine as the primary structure, and all subsequent actions revolve around the grooves on both sides of the main structure. The support and tension fixtures can be directly installed along the grooves, while the grooves also conceal nail marks during installation and use (camphor pine exhibits excellent nail grip). Due to the favorable mechanical properties of corrugated structures, the flat panels adopt the commonly used threelayer corrugated boards found in external building walls. This ensures both visual aesthetics and considerations for compression strength, breakage. resistance, and puncture strength. The stable manner of tensioning is achieved by drawing inspiration from
the mechanical construction methods of modern timber architecture.
The Montag system can adapt to various settings and styles from public spaces to private homes, from traditional to modern, from simplicity to elegance.
Camphor pine, as a commonly used wood in construction, expresses the contemplation of material sustainability. Its ease of accessibility.
---
m2 Lamp_Open Source
"A 4-square-meter house, where I was isolated for 2 months." If it were me, what else would I need apart from the essential food supplies? Simple, inexpensive materials for everyday use can be easily purchased at any hardware store around the corner.
The road cone structure is highly stable. Wrap the vacuum cleaner hose in a circular shape and place it on top of the cone. With its simple geometric design, interesting light and shadow variations are created when light passes through the dust collection hose.
By purchasing the necessary materials from a hardware store, one can complete the construction
themselves.